Archive for the 'Reviews' Category
I'm really glad to finally see some gluten-free condensed soups coming to our local markets!  It is going to make cooking so much easier!  Until now, I'd been using Alfredo Sauce, which worked well with most casseroles, but I was missing the variety of condensed cream of chicken, condensed cream of mushroom, and condensed cream of celery soups.  Low and behold–look what I found at the store this week!  It's a gluten-free condensed cream of chicken soup by Pacific Natural Foods! Way to go Pacific!  You can follow them on Facebook and Twitter, if you'd like–and be sure to thank them for helping out the gluten-free community!
Okay, as for the review…
the texture & consistency were good
the flavor was a little bland (next time I may add some chicken bouillon)
the price was affordable (around $2.00 per carton, I think)
Would I buy it again?  YES!  And I plan to try the condensed cream of mushroom and the condensed cream of celery in the near future!  Thank you, Pacific!
Now, if you're more of a do-it-yourself person, here's a quick & easy recipe for condensed soup that you can make at home:
Condensed Cream Soup Recipe
Ingredients:
1 cup cold milk
2 Tbsp cornstarch
1 1/2 Tbsp butter
1 tsp chicken bouillon
1/2 tsp salt
dash of pepper
In a small saucepan, whisk milk and cornstarch till well blended.

Stir in butter, bouillon, salt, and pepper.

Heat to a boil, stirring frequently. Simmer on low for one minute more to thicken.
Use in recipes to replace one can of cream of anything soup.
Condensed Cream of Mushroom Soup:
Stir in a drained 4 ounce can of mushroom pieces to the recipe above.
Use in recipes in place of one can of Cream of Mushroom Soup.
Condensed Cream of Chicken Soup:
Stir in 1/2 cup cooked chicken pieces to the recipe above.
Use in recipes in place of one can of Cream of Chicken Soup.
Condensed Cream of Celery Soup:
Stir in 1/2 cup sautéed chopped celery to the recipe above.
Use in recipes in place of one can of Cream of Celery Soup.
Special thanks to Annette Hensley of the Kalamazoo Celiac Support Group for sharing this recipe that she found on http://www.gfutah.org.
Spring is here…well, mostly.  There's still a chill in the air, so soup sounded good for lunch.  I do think this may have been the perfect lunch–or near-perfect.  I had some V-8 Tomato Herb Soup.  It was my first time trying this soup and I must say, it was really, really good!  It touts a full-serving of vegetables, which is hard for me to get because I really don't like them–and no preservatives or artificial flavors.  While it doesn't specifically say "Gluten-free", there are no ingredients on the list that contain gluten.
So, tomato soup must have crackers, right?  My absolute favorite gluten-free crackers are made by Glutino.  They come in several flavors.  I really like the Cheese flavor, but today I chose the Plain ones (shown) for my soup. I crumbled several of these and made the awesome V-8 Tomato Herb Soup even better!  These gluten-free crackers taste almost like Ritz crackers–seriously!  My husband even likes them and he's a pretty tough cookie!
Speaking of cookies…dessert was the new "Oreo-clone" cookie made by Glutino–the new Chocolate Vanilla Cream cookies.  They can definitely rival the K-toos.  In fact, I like them a little bit better.  And they're about $1.00 per package cheaper (at least in my store).  I never cared for the chocolate K-toos–it's just me–I know other people love them.  To me, the new Chocolate Vanilla Cream Glutino cookies taste closer to Oreos.  I do prefer the vanilla cream version of both brands–just a personal preference.
Top it all off with a glass of Mountain Dew and I've got to say, it was a really, really good lunch!
Let me know if you try any of the above products–I'd love to hear your opinion!
The contest is officially open!  Only one rule to enter!
Sign up for this website's email list (top, right) to receive periodic updates, news, and tips about living the gluten-free lifestyle.  The winner will be chosen from all those who sign up!
Extra points for tweeting, blogging, stumbling, or posting about this contest on the social networks.  Be sure to use @kimsmith in your tweets, so I see it.  Other social shout-outs, leave in the comments below.  Extra points, also, for joining our facebook group or promoting it to your friends.
As you can see, we want to spread the word!  🙂  The more people who know about the gluten-free cooking cycle in this book, the more people that might be helped by it.  I am so excited about all the mainstream awareness of Celiac and gluten intolerance that has come about in the past few months!
I have to tell you, I cooked one of the recipes in this cookbook yesterday and it was really good!  It was the BBQ Roast.  Preparing it was simple.  I didn't get to freeze it, but I did marinate it for about two days before cooking it.  It was delicious.  I cooked it as directed, using the broiler option instead of the grill…I bet it would be even better in the crock pot…hmm…maybe next time!  I'm just thinking that it would soak up more of the marinade while it cooks that way.  Try not to drool on your keyboard.  🙂
I recently tried Mama's Pancake Mix from Gluten Free Mama.  Now, let me preface this by saying, I haven't had a pancake in the nearly 3 years that I've been gluten-free.  They were AMAZING!  Even my husband thought they were great — and he usually gives me attitude when I make anything gluten-free and expect him to eat it!  Haha! [Incidentally, I've since tried another brand, and he hated it.]
I've never been really big into making pancakes, but it only took me a couple of minutes to get the hang of it.
Preheating the pan and using non-stick spray worked best.  At the time, I was using a stainless steel pan.  The non-stick spray may not be as necessary with a Teflon coated pan (I just bought a stove-top griddle).
The mix was very easy to use and the directions were very clear.  Best of all, though–they were fluffy and didn't fall apart like so many gluten-free products tend to do.  As you can see from the photos, it is easy to see when the bubbles start to form and it's time to flip them over.
I was very impressed with these pancakes from start to finish.  I will definitely be ordering more pancake mix from this company.  Unfortunately, this mix is not available locally in Michigan, so website ordering is the only option.  There are several locations in other states, though, and Amazon carries the rice-almond flour blend.
And here is the finished product!  Ta-da!!!
And they were YUMMY with some strawberry preserves and whipped cream!
Just like at the pancake house!







Look at what I found at Meijer today!  –>
I was so excited, I could hardly stand it!  According to Sure Foods Living…
I spoke with General Mills customer service today to confirm that Corn Chex, Cinnamon Chex, Strawberry Chex, and Honey Nut Chex have also been re-formulated to be gluten-free. The General Mills representative said that if any of their cereals are gluten-free it will be clearly marked on the front and side of the box and that some cereals may be rolled out in only some parts of the country at first. UPDATE: Gluten-free versions of Chex will officially be available on June 1st. Thanks to The Gluten-Free Homemaker for this detail!
I'm really excited to try the other GF flavors when they hit the stores!  I think when I went GF 2 1/2 years ago, there was just Rice, Corn, and Wheat Chex.  They also had a Frosted Mini Chex, which was really good…but, alas…I degress.
Also, according to Gluten Free Philly…
Other General Mills cereals that are GF-friendly include Honey Kix and Chocolate Lucky Charms.
I've been eating Trix on occasion, but I didn't know about these others.  Way to Go, General Mills!  The Gluten-free Community applauds you!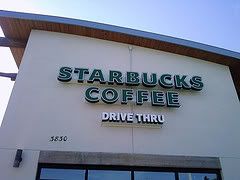 Another big announcement that I just found out about from Starbucks…
Starting May 5 we will be launching the Gluten-free Orange Valencia Cake with Almonds….This product was inspired by the passionate responses we heard from you on My Starbucks Idea.  [I voted in this!]

The Orange Valencia Cake is a delicious moist citrus cake bursting with Valencia oranges and topped with crunchy almonds.  Not only is it gluten-free, it is also prepared with 7 simple ingredients: Whole Eggs, Valencia Orange Pulp, Almonds, Sugar, Orange Peel, Gluten Free Baking Powder, and Orange Oil.  Plus it delivers 30% of your daily value of vitamin C.

Keep on the look out for it in the pastry case with a sign that says "gluten-free."  A single cake will be displayed unwrapped so you can see it clearly, but don't worry.   They all come individually packaged to prevent cross contamination.
Way to Go Starbucks for listening to your customers and being sensitive to the needs of your gluten-free fans!
From Tim Vine:
I was at Lake Ann Camp this weekend and one of their Chef's has been diagnosed with Celiac. I was pleasantly surprised that all the food I had brought was not needed because he was providing alternatives for every meal that matched the campers schedule. They even had the most amazing gluten free cinnamon rolls Saturday morning.
Anyway, I found out that last summer they had at least one gluten free camper each week for the entire summer. So this summer since their cook has to prepare gluten free food for himself, he will do it for any campers they might have to eat gluten-free.
So, you actually could have a summer camp that will be preparing truly gluten-free non-contaminated food for your camper. They are even willing to work with individuals that have other food allergies as well–all at no extra cost.
Forest Hills Foods will be holding another Gluten-Free tasting day on Monday, March 10 from 12:00-7:00 pm. Enjoy!
What a great meeting we had tonight! Our monthly meetings have become a real bright spot in my life…thanks for being a part of that!  Special thanks to our guests, Erin from Coco Charlotte Gluten-free Gourmet Bakery and Paul Swanson from Full Flavor Foods. The samples they brought were nothing short of amazing!
We had several new people attending for the first time at this meeting and a really nice attendance, considering some messy roads.  I'm so glad that you all ventured out for the meeting!
New samples for this meeting from Pamela's (cookies, chip clips, hats & t-shirts), Glutino (pretzels), and some other fun stuff. The vendors have been very generous in sharing samples with us. It's so nice to be able to try new products without spending a lot of money, only to find out we may not like the items.
Join us on Saturday, February 16 from 10 am – 3 pm for our 1st Gluten-Free Fair at the Hudsonville Harvest Health Location.  We will sample a wide variety of Gluten-Free products, vendors will be on hand to talk about their products and we will feature Special One Day Pricing on certain Gluten-Free Products!  Customer drawings for baskets of G/F products. Bring your favorite – tried and true – Gluten-Free recipe to share or email it to Info@HarvestHealthFoods.com.