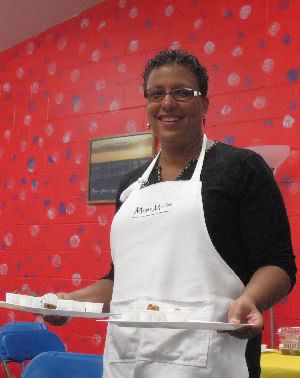 Well, after a nice break for the summer, we will start meeing regularly on the 3rd Monday of each month, starting tonight, September 15.  We meet at 7:00 pm in the Willis Recreation Center (upstairs) of the First Baptist Church of Middleville.  If Thornapple Kellogg Schools are closed due to bad weather on the day of our meeting, our group will also be canceled for that month.
Tonight, our guest will be Robin Green from Midge's Muffins (www.midgesmuffins.com).  If you've never tasted Robin's treats, you're in for a sweet surprise!  They are AMAZING!  She will be bringing samples, as well as product that will be available for purchase.
We will also be talking about take-along foods…foods that are easy to take along for lunches or to school.  So, bring your ideas to share and packaging, if you have any, so we can look at other potential allergens.