Look at what I found at Meijer today!  –>
I was so excited, I could hardly stand it!  According to Sure Foods Living…
I spoke with General Mills customer service today to confirm that Corn Chex, Cinnamon Chex, Strawberry Chex, and Honey Nut Chex have also been re-formulated to be gluten-free. The General Mills representative said that if any of their cereals are gluten-free it will be clearly marked on the front and side of the box and that some cereals may be rolled out in only some parts of the country at first. UPDATE: Gluten-free versions of Chex will officially be available on June 1st. Thanks to The Gluten-Free Homemaker for this detail!
I'm really excited to try the other GF flavors when they hit the stores!  I think when I went GF 2 1/2 years ago, there was just Rice, Corn, and Wheat Chex.  They also had a Frosted Mini Chex, which was really good…but, alas…I degress.
Also, according to Gluten Free Philly…
Other General Mills cereals that are GF-friendly include Honey Kix and Chocolate Lucky Charms.
I've been eating Trix on occasion, but I didn't know about these others.  Way to Go, General Mills!  The Gluten-free Community applauds you!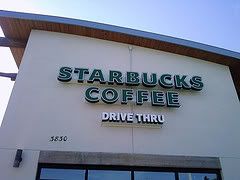 Another big announcement that I just found out about from Starbucks…
Starting May 5 we will be launching the Gluten-free Orange Valencia Cake with Almonds….This product was inspired by the passionate responses we heard from you on My Starbucks Idea.  [I voted in this!]

The Orange Valencia Cake is a delicious moist citrus cake bursting with Valencia oranges and topped with crunchy almonds.  Not only is it gluten-free, it is also prepared with 7 simple ingredients: Whole Eggs, Valencia Orange Pulp, Almonds, Sugar, Orange Peel, Gluten Free Baking Powder, and Orange Oil.  Plus it delivers 30% of your daily value of vitamin C.

Keep on the look out for it in the pastry case with a sign that says "gluten-free."  A single cake will be displayed unwrapped so you can see it clearly, but don't worry.   They all come individually packaged to prevent cross contamination.
Way to Go Starbucks for listening to your customers and being sensitive to the needs of your gluten-free fans!